The fourth quarter studying of Hong Kong, Macao and Taiwan Committee of the CPPCC was convened in our group
2009-11-13 0:00:00
On Nov.11,2009. The fourth quarter studying of Hong Kong, Macao and Taiwan Committee of the CPPCC was convened in Group second meeting room.Before studying,the Vice-Chairman of CPPCC Liu Suixue and leaderships ,the Overseas Chinese Affairs Committee of the participants have visited the new factory under the Chairman of group Ye Jianli straight instructed.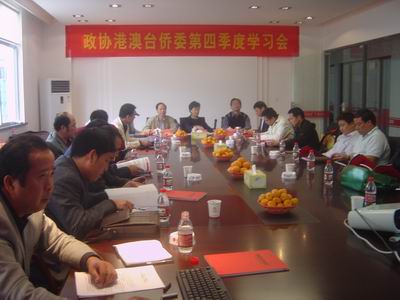 New area of Group overall layout consists of two inverted "U"-type production workshop composed of two sub-parts and chassis independent of the processing process to form an "M" type of machine assembly center. Superb design, reasonable layout, made the entire production more efficient, more clean and tidy workshop, compared with lean manufacturing enterprises.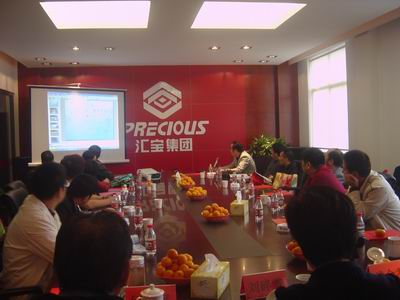 After visiting,the studying of CPPCC held on Group second meeting room.First of all,President of Group introduced development histry of Precious.And then, Teacher Lianggen Xiao gave students a lesson about the history of Taiwan which is content depth, explain the vivid and classroom atmosphere is lively . Many students have expressed their own views on the Taiwan issue. In addition, the CPPCC Vice Chairman Liu Suixue made an important speech to encourage Overseas Chinese Committee of the CPPCC members to enhance knowledge, improve their professional standards and effectively perform their duties. On the 2nd Conference Room has become a big school sweet, full of learning atmosphere.