The leadership of China Sewing Association researched and guided to our company
2009-11-19 0:00:00
On Nov.17, the director-general of China Sewing Association Minyu Tian, the Vice director-general Ye he which are five members researched and guided to our company, the upper and lower of Group assembled to meet. Accompanied by the president Jianli Ye and Vice president Li Yong Guan , association leaders inspected the entire of company production plant.
Recalled to director-general Tian last inspection ,Precious still located in the old factory that covers an area of 20 Mu , the new factory site was just broke ground. But now,The new area which is covered an area of up to 103 Mu completed and commissioned. The new plant, new equipment, uniform items placed strict and orderly production management, giving a new feeling.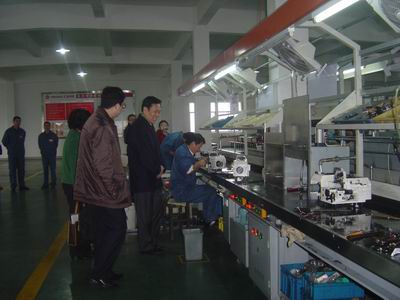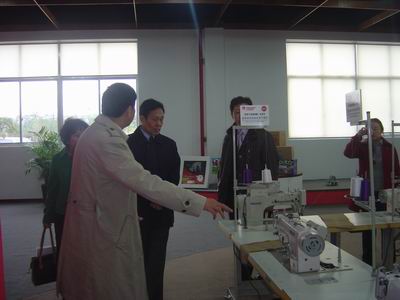 And then, director-general Tian and President Ye talked long time on the 2nd conference room., director-general Tian acquaint him with the current situation from President Ye, including in The number in the post, new area investment, domestic and foreign markets developed in recent , President Ye gived for a detailed answer. President Ye said: "Precious still hold on do well first, then strong,and have an opportunity or create opportunities for big business policy." With Precious characteristics Policy ,It make us still forward steadily,and Welcome to the marketing season in the slightly warmer situation .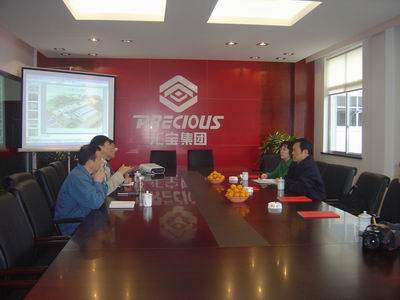 Finally, President Ye thank you for the leadership of China Sewing machine Association spent their time to research and guid.And expressed thanks to the care and support in recent years .