The leaderships of United Front Work Department researched and guided to our company
2009-12-25 0:00:00
On Dec.23,the Deputy Minister of Tai ZhouUnited Front Work Department Jiaming Dong、the Deputy Minister of Jiao Jiang United Front Work Department Liming Yang researched and guided to our company.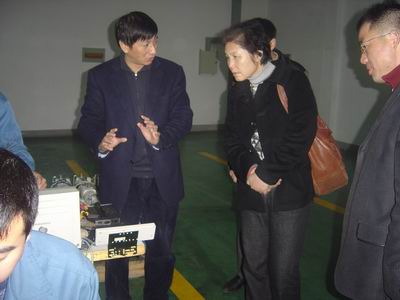 At first,leadershipsvisited workshops,approval to the production scale, the mental outlook of staff and the live management conditions,they expressed happy with the extension of precious.
Then,leaderships had a deep talk with the chairman Jianli Ye,after know the develop way of precious,minister Yang expressed that he'll support Precious,at last,chairman Ye said he'll make the precious brand become a hundred brand,as a action express thanks to leaershipers'care and support.