Northeast three provinces End-user Customs come to our company Visiting and investigation
2009-11-17 0:00:00
On Nov.15,2009.Under our Shenyang Dealer , Northeast three provinces End-user clients which a total of 13 people came to our company Visiting and investigation.The president of Precious Group Jianli Ye and sewing machine key account clients department Huangjian warmly recepted them.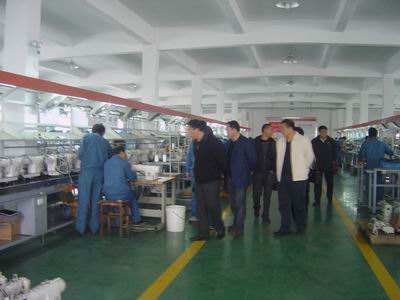 As the company's sales network has been insisting on the structure of sperm do first, then a major principle, The company's previous sales network mainly concentrated in South China and North China area, including Guangdong, Fujian, Zhejiang, Shanghai, Shandong, Henan, Hebei, Beijing, etc. Designed to focus on the brand started first in the central and southern regions, and then inland to the northwest and northeast.In Jan.2009, After Precious brand was titled with Resounding Brand of China,our company have adjusted marketing strategies, Focus on expansion of the Northwest, Northeast regional markets.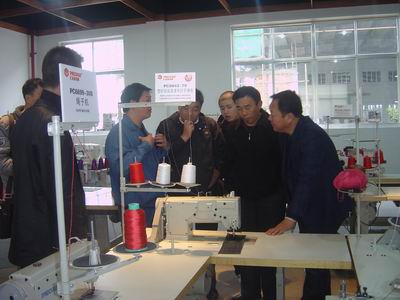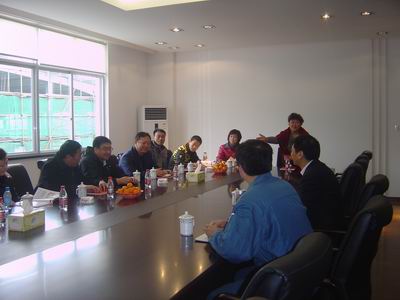 In order to let Northeast clients understand gold content of "precious" brand well, fill customer's "precious" brand recognition of the blank,and make Precious products sales network smoothly roll out in the northeast. The Shenyang Northeast dealers specially organized a end-users delegation to go to our company visiting.
After visited to new factory, and learnt the development of Precious story, customers have expressed a willingness to cooperate with us, and believed Precious brand will do better.